Josh Coldiron
Designer/ and maker of stuff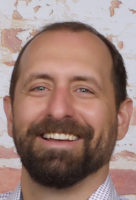 Resume
Designer, Artist, Developer are all ways to describe me. I am a curious individual and have an interest in pushing boundaries and mediums.
My interests are to work in visual mediums as well as explore further in both UX and user interaction in my mediums. I have a background in design, printing and various aspects of software development.
I am always expanding my understanding in my fields so keep checking back to see what new projects I have taken on.
I was originally a self-taught individual but I wanted to learn more outside of my own perspective. I went back to school after having already been a publication designer and having worked in IOS development so that I could be better-rounded and go further with what I wanted to create. I started school at Pellissippi state and continued onto the University of Tennessee. I later moved to the St Louis area and completed my BFA at Southern Illinois University Edwardsville. I also minored in computer science. I still continue to learn on my own and have a better foundation from university to find the answers I seek.
In design, I have worked in various roles. From designer and director to production manager and printer. I have an understanding of all the parts involved in design and print. I have largely worked in publication design and screen printing.
Design Skills
Prepress Production
Adobe Design Products
Illustration
Photography
Publication Design
Screen Printing
In software development, I have worked largely in IOS development as a producer and in QA. I studied desktop and database development at SIUE. I used my final project to merge my design degree with my studies in computer science. In this project, I taught myself Unity game development.
Programming Skills
C++
Java
MongoDB/ MariaDB
Unity
Experience with C# & Python
Human-Computer Interface Design
Visual Studio/ Studio Code IDE